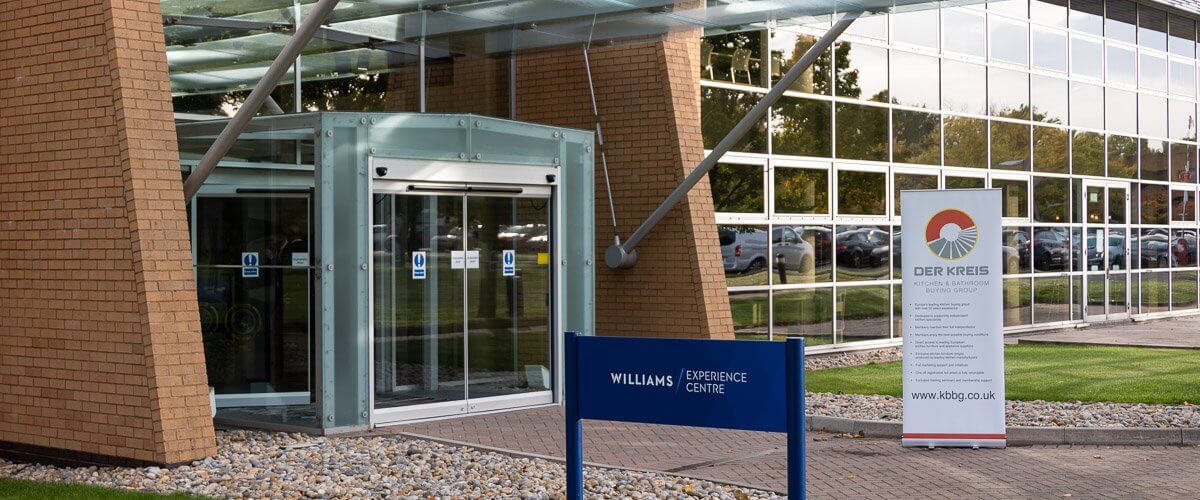 kbb 2022 6 to 9 March 2022
We are pleased to announce that at this years kbb show at the NEC 6th to 9th March we are exclusively partnering with the UK furniture manufacturer Getley and will be presenting their Alku kitchen and bedroom ranges. Our stand M90 is our largest yet and can be found in Hall 18. More details will follow.
ANNUAL KBBG MEMBERS' MEETING 11th OCTOBER 2021
We know how much work goes into these events and you are all to be complimented on the organisation. Jim & Sue Gettings JS House of Design
After a cancellation and a postponement, we were so pleased to finally be able to hold our Seventh Annual Members Meeting at the Williams F1 Experience Centre near Oxford on Monday 11th October. It was a great venue, with large grounds, wonderful meeting areas and a large screen theatre. It was so nice to be able to meet so many members and suppliers once again in person. During the day there were presentations covering diverse subjects such as changing consumer buying habits, how to manage your online reputation plus presentations from our event co-sponsors, Novy and Caple. After lunch we held a panel discussion about the increasing importance of smart appliances. Many suppliers supported the meeting with special on the day offers for members.
SAVE THE DATE - ANNUAL MEMBERS' MEETING 2022
The date of our next annual members meeting will be Monday 13th June 2022, please save this date in your diary.