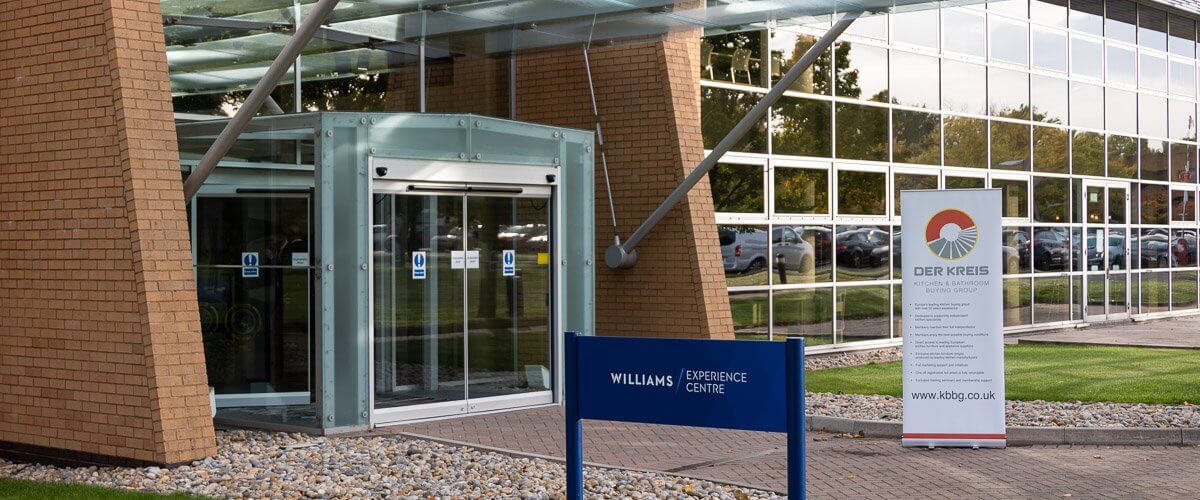 ANNUAL KBBG MEMBERS MEETING 13th June 2022 - SAVE THE DATE!
We have announced that our next Annual Members Meeting is to be held at the MTC Centre Coventry on Monday 13th June 2022. More information to follow.
kbb 2022 6 - 9 March 2022
We were pleased to exhibit at the kbb show at the NEC 6th to 9th March. We partnered with a UK furniture manufacturer for the first time, Getley who presented their Alku kitchen, bedroom and Living Room furniture ranges. Our stand was our most ambitious and largest yet. We also show-cased De Dietrich appliances and the new Vto Hot Spot Titanium boiling water tap. Members were able to register for many exclusive show offers from our suppliers.
ANNUAL KBBG MEMBERS' MEETING 11th OCTOBER 2021
We know how much work goes into these events and you are all to be complimented on the organisation. Jim & Sue Gettings JS House of Design
After a cancellation and a postponement, we were so pleased to finally be able to hold our Seventh Annual Members Meeting at the Williams F1 Experience Centre near Oxford on Monday 11th October. It was a great venue, with large grounds, wonderful meeting areas and a large screen theatre. It was so nice to be able to meet so many members and suppliers once again in person. During the day there were presentations covering diverse subjects such as changing consumer buying habits, how to manage your online reputation plus presentations from our event co-sponsors, Novy and Caple. After lunch we held a panel discussion about the increasing importance of smart appliances. Many suppliers supported the meeting with special on the day offers for members.